About Green Team Partnership in North East
Commercial Biomass Boilers, Solar PV Panels, Carports and Batteries for Storage
About Green Team Partnership
Green Team Partnership specialises in commercial heating and boiler installations, solar carports and canopy systems, commercial and industrial solar PV installations.
Get in touch with our GTP team if you're looking for
We are based in Northern England & provide services within:
Tyne And Wear (Newcastle Upon Tyne and surrounding areas)
Northumberland (Hexham, Stocksfield, Alnwick neighbourhoods)
County Durham (Durham City, Washington and surrounding areas)
Yorkshire (Knottingley, York and neighbouring regions)
Contact Green Team Partnership
Please contact GTP team if you have any questions by phone or email:
Some of Green Team Partnership clients
We've worked with a great range of clients over the years from both the private and public sector.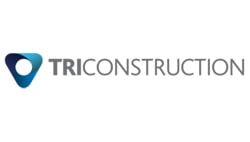 Experience and Expertise
Green Team Partnership offers expertise and professional services for commercial heating and biomass boiler installations, solar carports and canopy systems, commercial and industrial solar PV installations.
GTP offers a range of services from installation through maintenance, servicing and one-off repairs.
If you're new to heating systems, solar and batteries solutions for commercial purposes, we are here for you.
Ongoing support
Our engineers provide full planning and infrastructure support. We can complete site surveys and initial infrastructure work, including laying cables and civil works.
As well as offering new systems for installation, GTP has a team of highly experienced maintenance professionals ready to ensure that everything is working as it should be, whether that means providing regular inspection or maintenance or simply making repairs as and when a problem emerges.
Unparalleled Value and Reliability
Communities and businesses rely on a steady, dependable power supply. So it's essential to make sure your new renewable energy plant will be up to the task, together with planning for times when bad weather or seasonal changes threaten your power production.
Whether you're operating a wood chip boiler or photovoltaic solar panels we can help you to bring your power supply online – on time.
Why work with Green Team Partnership?
Using GTP services allows professional businesses to focus on other areas of the growth (for example Sales, marketing & product development) while we take care of the rest.
We have gained a reputation for expertise based on extensive hands-on experience at the forefront of the renewables' industry, developing many new green energy solutions in the North East.